Self-guided Walks through History
People and places. A place is not just a physical expression, an environment or a point on a map. It is the repository of collective and individual perceptions, life stories, experiences, beliefs, myths, traditions and legends. These places can be fantastic for walking or bird watching, magical and peaceful to recharge and relax, exciting and beautiful with traces of generations of people who lived and worked the land in the past. Most of the time, it is not the grand history and the extraordinary places that matter most. Rather, the familiar, everyday places give us a sense of belonging and identity.
What are your special places, and why do they matter? What is the story that connects you to a place in a very special way? The individual stories matter and together they built the history of places, neighbourhoods and landscapes. Self-guided walks are fantastic opportunity to get the insider views and local knowledge and explore people's favourite places in a very special way.
This project is part of a PhD research at the University of York and funded by a WRoCAH AHRC studentship.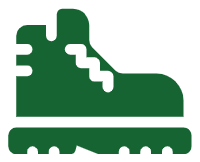 Read details about the walks based on stories and historical facts. Download the GPX data or print your paper map to take with you on the walk.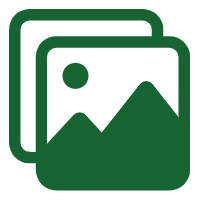 A picture is worth a thousand words. Look at the images that will be part of the exhibition at the Moorland Discovery Centre at Longshaw Estate.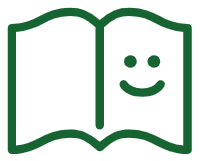 Share your very personal story and places with us. Leave a comment or contact us with your photographs and stories, and see them here displayed.
At our Open Day event on 16 October, You can...
The small exhibition of self-guided walks will be hosted by Martina. You can find out about outdoor apps, walks, history and heritage. Take your waterproof map or a flyer detailing the walks. Look at the images taken during the walk. Ask any question about the experience of collecting life stories, memories, traditions, myths, legends, family histories and traditional skills. 
Short talks on the ongoing research will take place at 11 am and 1 pm. In this talk, Martina will present her approach to the topic and the meaning behind the stories as data for analysis. Please join us to find out what the data can help us to understand and create for better planning and change.
Hands-on action for the kids is provided by Anna from the Peak District National Park, the partner in this PhD project. The professional and experienced archaeologist will make the dig boxes for the small explorers a great experience.
Or… if you have done one of the walks and want to share your experience, stories or images with us, come along and have a chat with us.
We are looking forward to your visit and a lovely chat about walks, nature, heritage and history.
Martina Tenzer
PhD researcher
The aim of my research is to explore the stories of people in the Peak District National Park and Sheffield City that create a very special connection to places they live, work and relax at. Everyday landscape form the basis of our sense of place, belonging and identity. 
Anna Badcock
Peak District National Park
For the young archaeologists and adventurers at the event, Anna will bring her dig boxes. Excavate and explore the intriguing objects real archaeologists find during their work.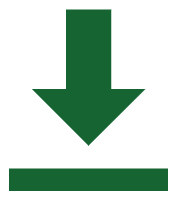 Explore the fantastic landscapes of the Peak Dsitict and Sheffield City on one of the six self-guided walks based on the stories residents have shared with us. The walks are designed for different fitness levels and historical interests. Download the GPX data and use it you favourite outdoor app or print the map and take it away. Printed maps will be provided at the event.
Why go on a walk through (hi)stories?
Because there is nothing as exciting as to share your own story or explore new places through the stories of other people. Find out what places matter and why they matter to other people. And see for yourself, the historical, magical and beautiful places in the Peak District and Sheffield City.
Let us know which walks you have done and what you think about them.
This could be your comment.
Visit us at the Moorland Discovery Centre
You can visit us on the 16 October 2022 between 10 am and 4 pm at the Moorland Discovery Centre, Longshaw Estate, nr Sheffield, Derbyshire, S11 7TZ